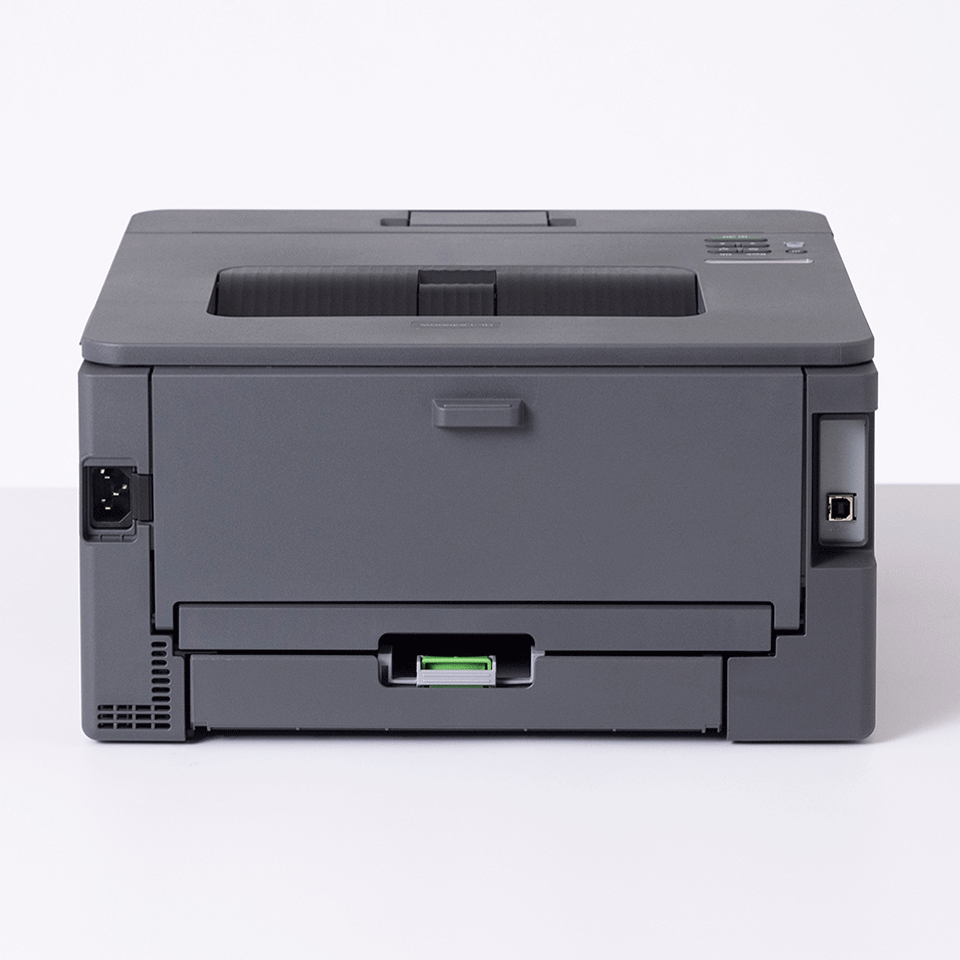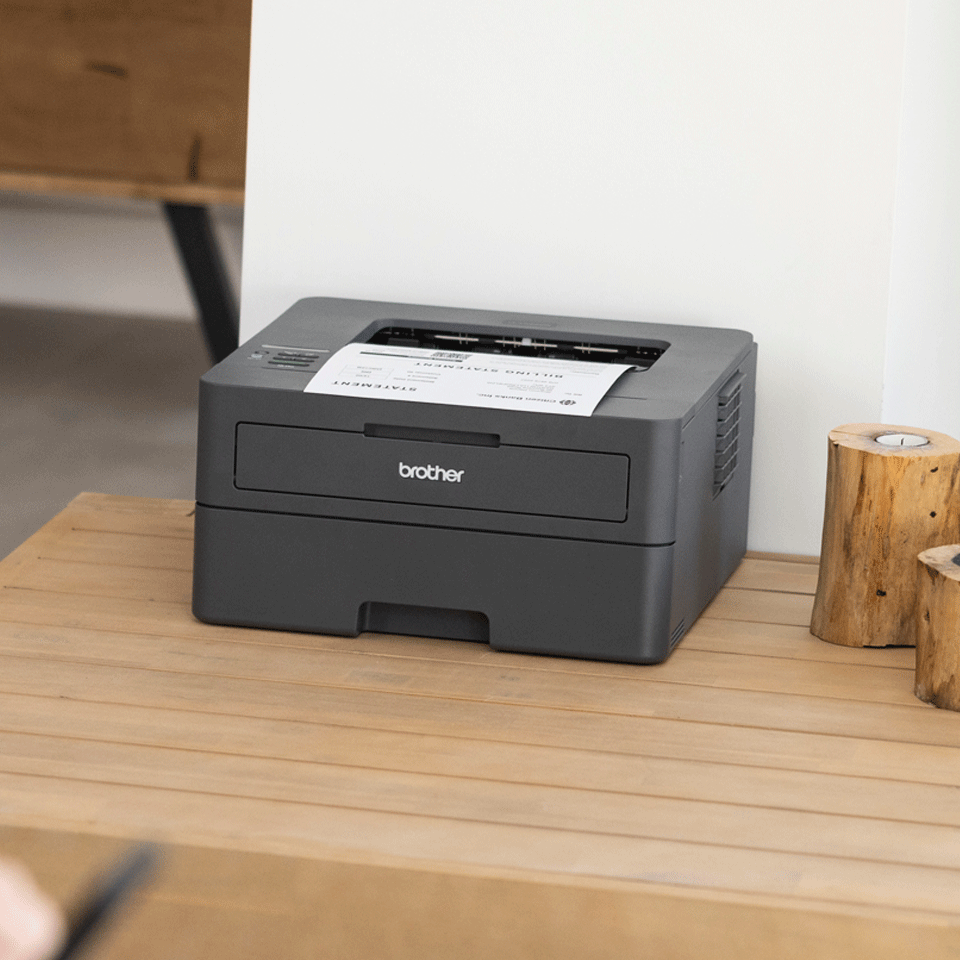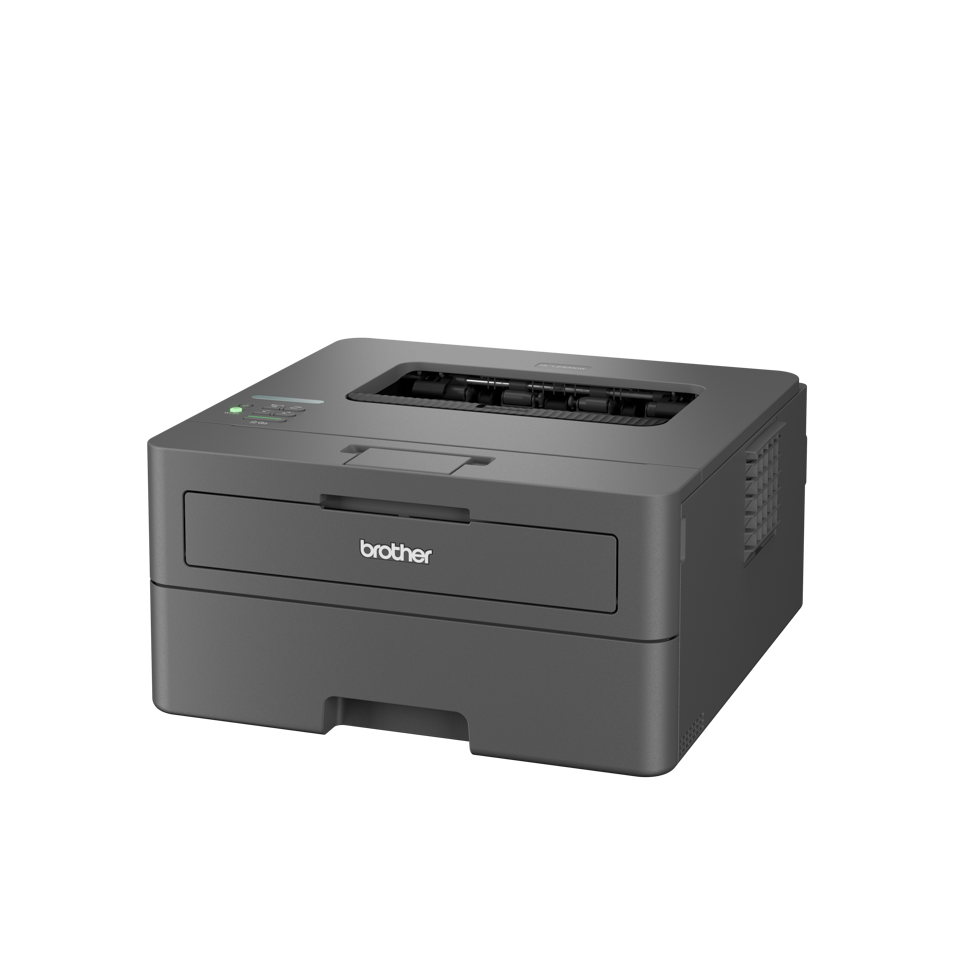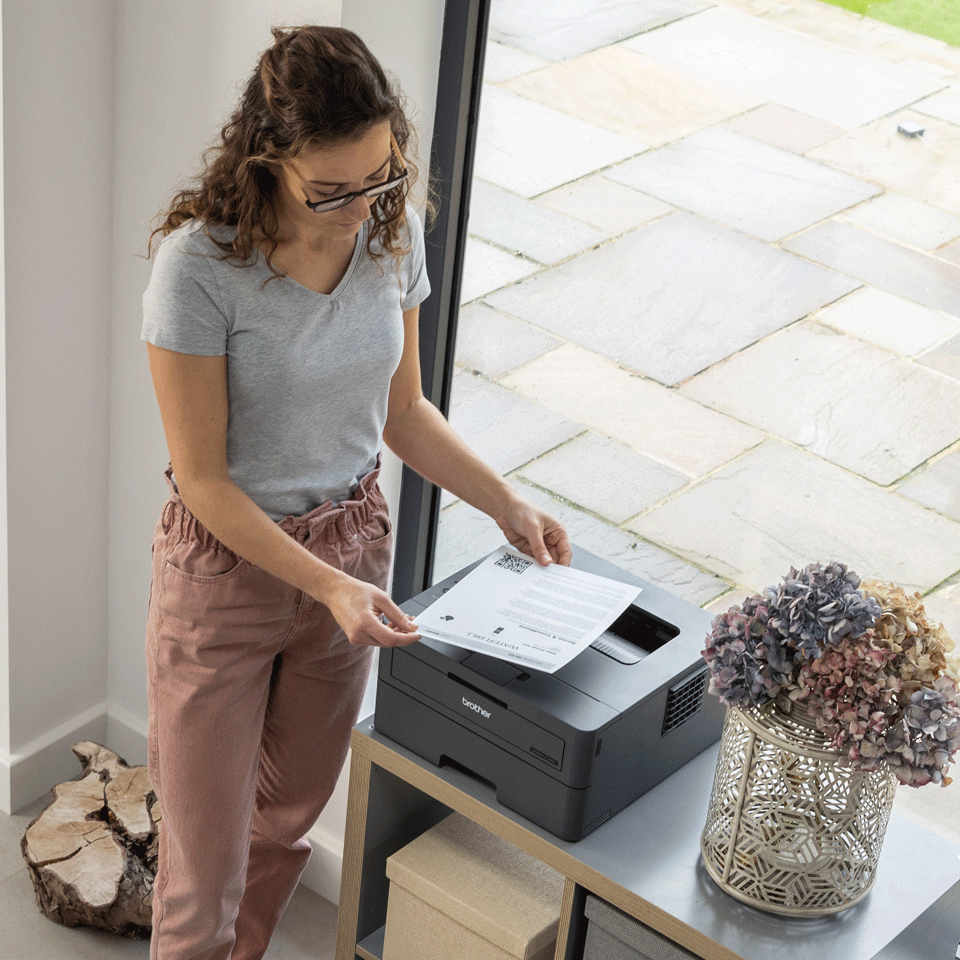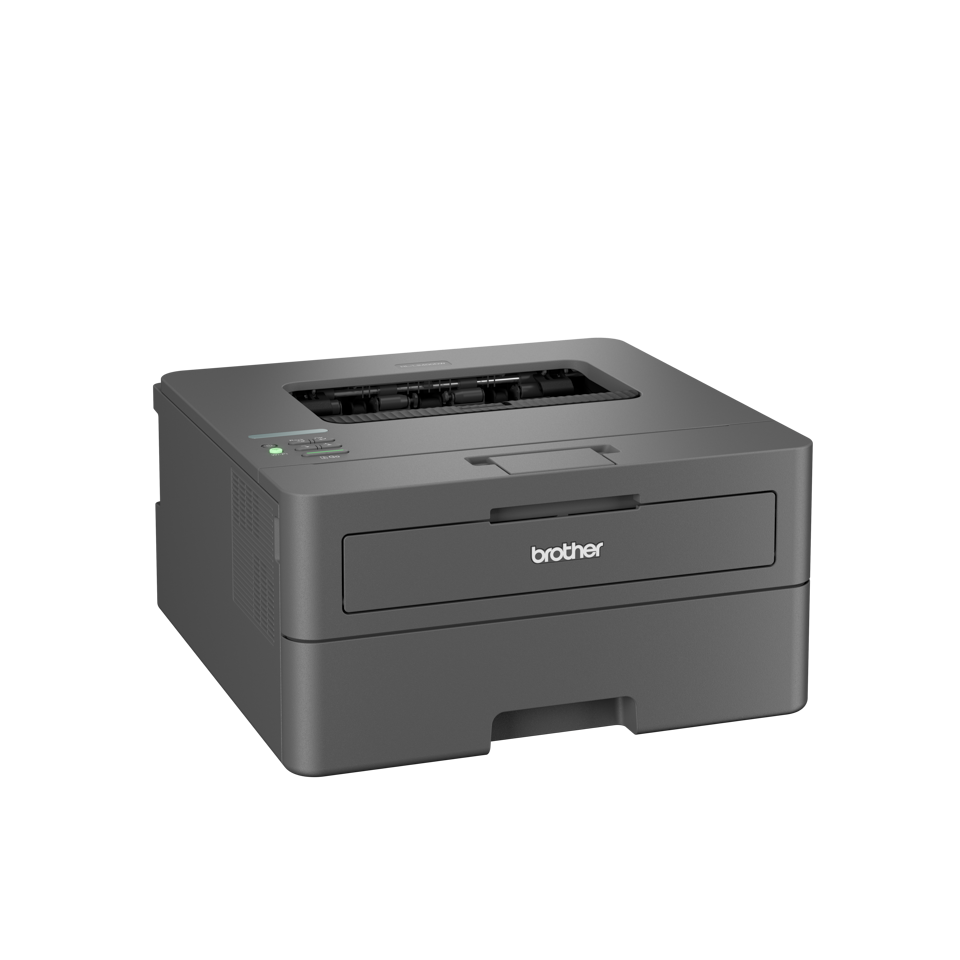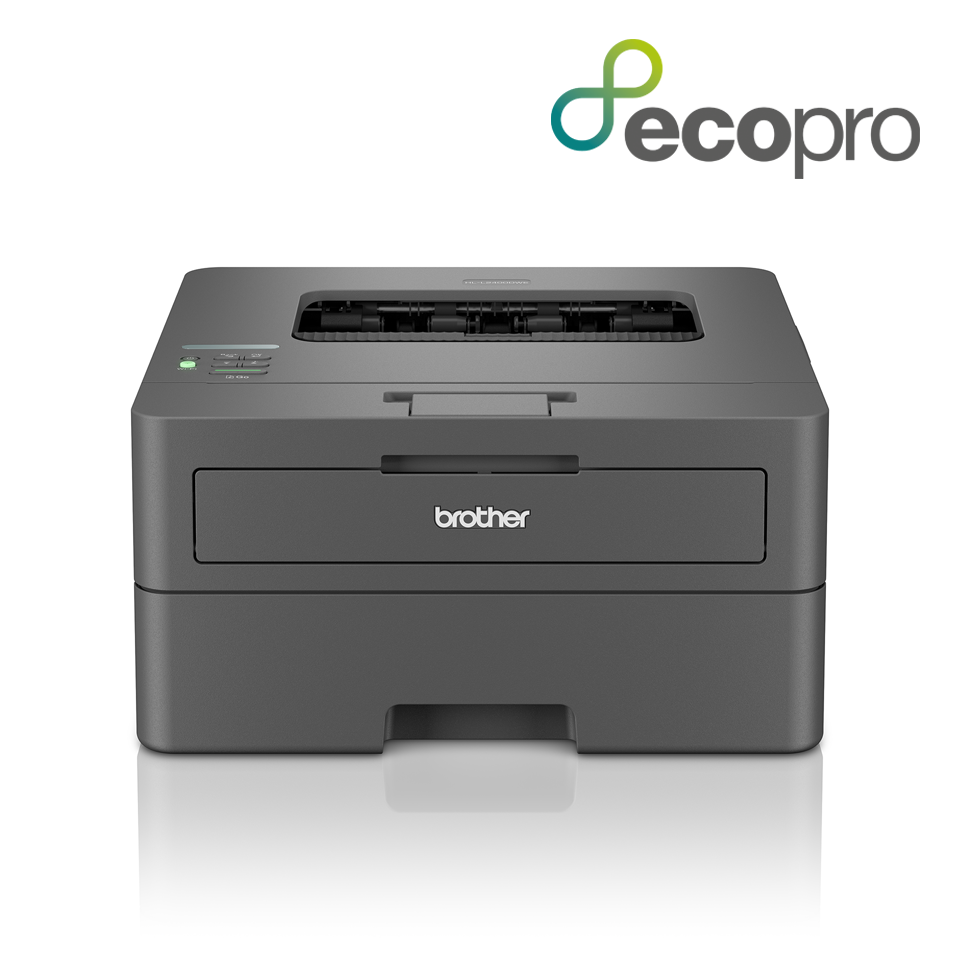 Brother HL-L2400DWE Your Efficient A4 Mono Laser Printer with 4 months free EcoPro toner subscription
Set up with ease and print fast and flawlessly with speeds of up to 30 pages per minute
Cotisation Recupel HTVA incluse
Cotisation Recupel HTVA incluse
Détails du produit
Print up to 30 pages per minute

2-Sided print, up to 15 sides per minute.

1 Line LCD control panel
5GHz WiFi and USB, Brother Mobile Connect app
64MB Internal memory
250 sheet paper input tray11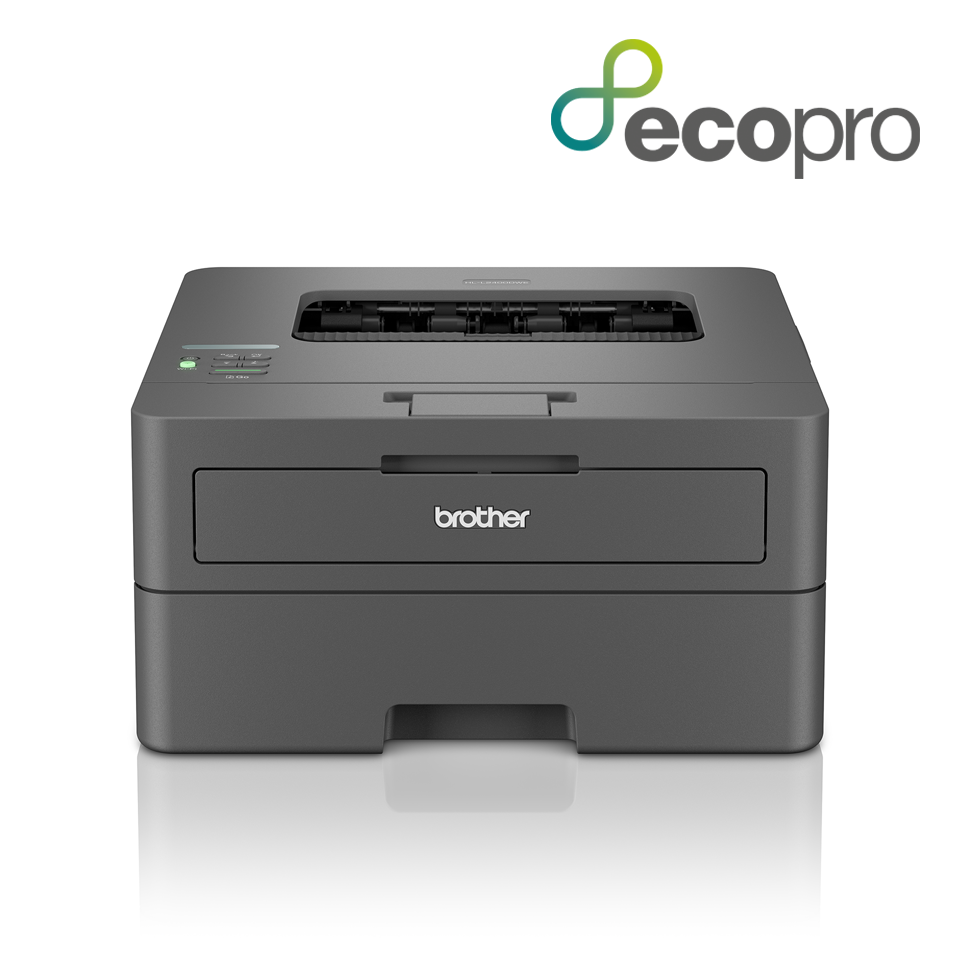 Présentation du produit
Enhance your productivity from any location, be it your home or office, with the conveniently connected Brother HL-L2400DWE. This mono laser printer presents a wide array of efficiency-boosting features, allowing you to save time with its quick flawless printing, automatic two-sided printing, and a spacious paper tray capacity. Setting up the printer is hassle-free, and by downloading the Brother Mobile Connect App, you gain the ability to print from virtually anywhere, enabling you to work smarter.
Purchase the HL-L2400DWE and receive:
An efficient A4 mono laser printer
A FREE 4 month EcoPro toner subscription trial
Automatic FREE delivery of Brother original ink supplies
A lifetime warranty support for your printer
Now you will never run out of ink with a straight forward ink delivery subscription and recycle your empty ink cartridges for FREE, responsibly protecting the environment. Brother has a zero waste to landfill policy for empty cartridges returned and for every Brother supply returned to us we donate to our rainforest-saving charity partner Cool Earth.

By recycling, you're protecting the environment and supporting the rainforest with Cool Earth.

Better for you, better for the planet, a better way to print.

Specifications
General
| | |
| --- | --- |
| Printer Type | Monochrome |
| Function | Imprimer |
| Technology | Laser |
| Laser Classification | Produit laser classe 1 |
| Maximum Paper Size | A4 |
| Connectivity | USB, Wi-Fi |
| Memory | Interne (64 Mo) |
| Control Panel | Clés |
| Display | Non (LCD à 1 ligne) |
Printing
| | |
| --- | --- |
| One Sided Print Speed A4 Mono | 30 |
| Two Sided Print Speed A4 Mono | 15 |
| First print out time | Monochrome (8.5 seconds) |
| Mobile Print | Oui |
| Automatic 2 sided print | Oui |
| Quiet Mode | Oui |
| Printer Functions | Impression N-en-1, Impression sous forme de poster, Impression de cartes d'identité, Impression de livrets, Profils d'impression, Impression de filigrane, Impression recto-verso manuelle, Impression inversée, Envoi d'une notification d'impression, Toner Save Mode |
Printer Drivers
| | |
| --- | --- |
| Printer Drivers | Linux (CUPS, LPD/LPRng (x86/x64 environment)), Windows (11), ChromeOS, macOS, PostScript, Visit support,brother,com for the full list of supported OS and to download the latest drivers and software, |
Paper Handling (11)
| | |
| --- | --- |
| Paper input | Bac standard (250 feuilles), Fente d'alimentation manuelle (1 feuille) |
| Paper output | Face Down (150 sheets), A4 |
| Media Sizes Standard | Standard (bac 1) (A5, Letter, B5, A5, A5 (bord long), A6, Executive, A4 short (270mm), 16K), Fente d'alimentation manuelle (Largeur: 76,2mm to 215,9mm x Length: 127mm to 355,6mm, Com-10, Enveloppe DL, Enveloppe C5, Monarch) |
| Media Types and Weights | Standard (bac 1) (60 - 163g/m2, Papier ordinaire, Thin, Papier recyclé, Papier épais), Fente d'alimentation manuelle (60 - 230g/m2, Papier bond, Enveloppes, Env Thick, Env Thin, Papier ordinaire, Papier fin, Thick, Papier recyclé, Étiquettes), Recto-verso automatique (64 - 105g/m2, Papier ordinaire, Papier fin, Papier recyclé) |
| Paper Sensors | Input, Output |
Fleet Management Tools
| | |
| --- | --- |
| Fleet Management Tools | Logiciel de gestion LAN/WAN (BRAdmin Professionnel, BRAdmin Light), Serveur Web embarqué, Assistant de déploiement de pilote, Status Monitor |
Operating Systems And Software
| | |
| --- | --- |
| Software supplied - Windows | Logiciels pour Windows (Brother iPrint&Scan), Logiciels pour macOS (Brother iPrint&Scan Desktop), Configuration facile, Utilitaires |
Supplies And Accessories (7)
| | |
| --- | --- |
| Toner | Noir BK (TN2510XL BK - 3000 pages, TN2510 BK - 1200 pages), Boîte de Toner (Toner BK), Toner BK (700 pages) |
| Drum Unit | 15 000 pages (1 page / travail) |
Carton Contents
| | |
| --- | --- |
| Carton Contents | Cordon d'alimentation, Guide d'installation rapide, Garantie, Machine, Consommables, Tambour |
Dimensions And Weights
| | |
| --- | --- |
| Weight With Carton | 8.2 |
| Dimentions With Carton | 438mm (W) x 283mm (D) x 519mm (H) |
| Weight Without Carton | 7.1 |
| Dimentions Without Carton | 356mm (W) x 360mm (D) x 183mm (H) |
Duty Cycle
| | |
| --- | --- |
| Recommended Monthly Volume | Jusqu'à 2 500 pages |
Operating Environment
| | |
| --- | --- |
| Power Requirement | AC (220-240V AC 50/60Hz) |
| Power Consumption | Impression en mode silencieux (270,0 W), Prêt (43.0W), Veille prolongée (4.1W, 0.6W), Appareil éteint (0.08W), Impression (440,0 W) |
| Sound Power | Prêt (Inaudible), Veille prolongée (Inaudible), Impression (Monochrome), Mode silencieux (Monochrome), Monochrome (<6.12B(A), <6.56B(A)) |
| Sound Pressure (12) | Impression (49,0 dB), Prêt (30,0 dB), Mode silencieux (44,0 dB) |
| TEC Value | 0.34 |
| Operating | Humidity % (20 - 80%), Degrees Celsius (10°C - 32,5°C), Degrees Fahrenheit (50°F - 90,5°F) |
| Storage | Taux d'humidité (36 - 85%), Degrés Celsius (0°C - 40°C), Degrés Fahrenheit (32°F - 104°F) |
Connectivity
| | |
| --- | --- |
| Local interface | USB 2,0 |
| Wireless network interface | 2.4GHz : IEEE 802.11b/g/n (mode infrastructure), 5GHz : IEEE 802.11a/n, IEEE 802.11g/n (Wi-Fi Direct) |
| Wired Interface | Ethernet rapide (10Base-T/100Base-TX) |
| Wireless Setup Support | Oui |
| Wireless Applications | Oui |
| WiFi Direct TM | Oui |
Mobile and web connectivity
| | |
| --- | --- |
| Mobile and Web Connectivity | Brother Mobile Connect (Android, iPad / iPhone), Apple AirPrint, Brother Print Service Plugin, Mopria®, Brother iPrint & Scan |
Security features
| | |
| --- | --- |
| Wired Network Security | 802,1x (EAP-MD6, EAP-FAST, PEAP, EAP-TLS, EAP-TTLS), OAuth (IMAP4, POP3, SMTP), SSL/TLS (SMTP, HTTP, IPP), SMTP-AUTH, SNMP v4 |
| Wireless Network Security | SSL/TLS (SMTP, HTTP, IPP), 802,1x (EAP-FAST, PEAP, EAP-TLS, EAP-TTLS), OAuth (IMAP4, POP3, SMTP), WEP 64/128 bit, WPA-PSK (TKIP/AES), WPA2-PSK (TKIP/AES), WPA3-SAE (AES) *Wi-Fi Direct prend uniquement en charge WPA2-PSK (AES), SMTP-AUTH, SNMP v4 |
| IP Filter | Oui |
| IPv4 | ARP, RARP, BOOTP, DHCP, APIPA (AutoIP), WINS/NetBIOS résolutions de noms, Résolveur DNS, mDNS, Récepteur LLMNR, LPR/LPD, Port brut personnalisé/Port9100, IPP/IPPS, Serveur FTP, SNMPv1/v2c/v4, HTTP/HTTPS Server, TFTP client, Serveur TFTP, ICMP, Services Web (Imprimer), SMTP Client |
| IPv6 | NDP, RA, Résolveur DNS, mDNS, Récepteur LLMNR, LPR/LPD, Port brut personnalisé / Port9101, IPP/IPPS, SMTP Client, Serveur FTP, SNMPv1/v2c/v4, Serveur HTTP/HTTPS, TFTP client, Serveur TFTP, ICMPv7, Web Services (Imprimer) |
| Features | Mise à jour du microprogramme, Contrôle d'accès réseau basé sur les ports, Notifications par e-mail, Rapports par e-mail, Détection automatique des intrusions, Impression sécurisée via le Cloud, Restriction des protocoles de réseau, Micrologiciel à signature numérique |